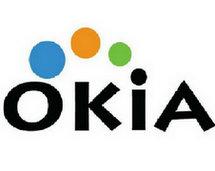 OKIA Printing Technology & Manufacturing Factory specialize in the production, development and sale of printer and copier consumables. With nealy 10 years of experience in the printer consumables industry, we've formed a very good quality control system, a perfect after-sale service system and excellent company culture.
Our factory occupies more than 12,000 square meters, We have more than 100 staffs .
Our products are manufactured with good materials and up to the international quality standard. In order to maintain constant and uniform quality, our factory strictly uses high quality materials. Our R&D, manufacturing equipment and quality control meet all the latest international standards. Our professional technicians, have "quality is essential" in mind, operate and adhere strictly according to the international ISO9001 & ISO14001 Quality System.
Our toner and inkjet cartridges are suitable for HP, Canon, Samsung, Epson, Brother, Panasonic, Minolta, Lexmark, Dell, Kyocera, OKI and IBM.
We're very aware of the world around us. As a business, we know that we cannot stand still. That is why we can enjoy high reputation in this industry. We believe that the key to a successful business is putting customer first. Great prices are nothing without great service, so we're always working hard to exceed your expectations.